Our topics and themes were shortened last year due to the Covid-19 pandemic. Some of our discussion topics will be carried forward for our 2021/22 meetings. More topics will be added to the program this summer. Meeting discussions will be presented in no particular order. Please check back for updates.
All sessions will begin with a meditation. Readings and presentations will be interactive and provide opportunity for discussion, some will involve handouts.
In the coming year 2021-22 we hope to take advantage of media friendly web based talks by world renowned speakers. By the use of our projection system we can present the talks and then provide time for discussion using the input from our members to give informative personal insights.
Potential Topics for 2021/22
The Higher Self . . . The Source (fire and essence) of the pattern of potential unfolding and that which is the space-time blueprint of the higher qualities awaiting self expression.
Science and Scientists . . . When science recognizes the sacred and spirituality includes the scientific, humanity will emerge from duality.
The Dark Forces (Presentation) . . . Neither good nor evil would exist were it not for the Light they mutually throw on each other.
Free Will and Destiny (PowerPoint Presentation) . . . Understanding who we are is more than just luck. How does destiny and free will fulfill the divine plan versus simply accepting our fate?
Science and Scientists . . . Blending physics and meta physics to get to the root of all being.
Stanzas from the Book of Dyzan . . . From the sacred manuscripts revealed a little at a time when humanity is ready.
Esoteric Traditions . . . William Meader
Religion, Science and Spirituality
Other topics . . . as suggested by members.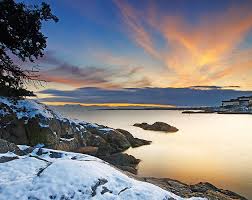 Other resources used during the weekly program will be:
Timeless Truths of the Secret Doctrine by Fiona C. Odgren
Insights From the Masters (A Compilation) by Fiona C. Odgren
Heart by Helena Roerich (Agni Yoga)
The Teachings of the Heart by Zinovia Dushkova
Oceans of Theosophy by W. Q. Judge
The Book of Dyzan by Zinovia Dushkova
The Book of Secret Wisdom by Zinovia Dushkova
Evolution of the Higher Consciousness (An In-depth Study into HPB's Teachings) by Pablo Sender
A Treatise on Cosmic Fire, etc . . . by Alice A. Bailey
Cycles of Eternity (An Overview of the Ageless Wisdom) by Tim Wyatt
other writings by W. Q. Judge and many other resources and periodicals