THEMES . . . Humanity and Earth in Transition Preparing the Birth of the Future
Setting the stage for the 6th and 7th Root Races
The complete opening of the heart's potential in the Ray of Love/Wisdom
Timeless topics and truths of Blavatsky's Secret Doctrine and Relevance for NOW
Steps toward wholeness and oneness
Our connection to Mother Earth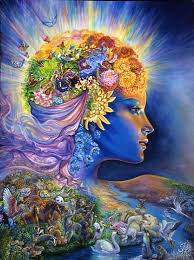 H.P. Blavatsky's ground-breaking work, The Secret Doctrine (published in 1889) is an exposition of timeless truths that go back in the night of time and forms the wisdom at the heart of all religions.
It embodies and embraces teachings to be found in sacred texts of many traditions and countries of the world.
We will be studying specific themes and truths presented in this extraordinary two-volume work and attempt to clarify their meaning for these critical times.